Both pictures are presenting the corset for men named 'Amadeo', viewable from front- and rear- side.

It has been designed and manufactured with  a jacquard-woven silk with 'Paisley-pattern'.
The corset is equipped with an extra flat front-closure system at the front-side, which is hidden by a button-ledge. So the corset can be worn without any problems in combination with a formal or informal suit.
[To enlarge the pictures, please click into the pictures]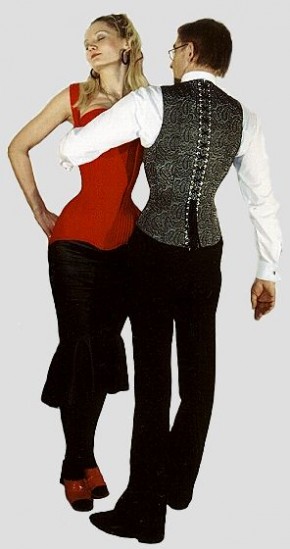 The corset is boned with 14 spring-steel stays and effective waist-reduction is achieved by the special cut for excellent line- and pattern-shape





© Copyright Sabine Zieseniss